I love flat whites. When I was in the US for 6 months, I campaigned to have local coffee shops learn how to make a flat white. Sadly, the best they could muster was some crazy sort of flattécino hybrid.
Needless to say, my first flat white upon my return was bliss. It was silky and thick and had a wonderful aroma- the type that only comes about from a beautiful espresso shot that's made with the perfect amount of freshly ground coffee in a filter packed to the perfect level and a flavour extracted for the perfect amount of time. It was divine and sometimes when I pick up my daily flat white, I wonder whether or not it'll be perfect like that time…
I don't usually have any sort of expectations but when a store advertises itself on the side of its cups like Charlie Lovett does…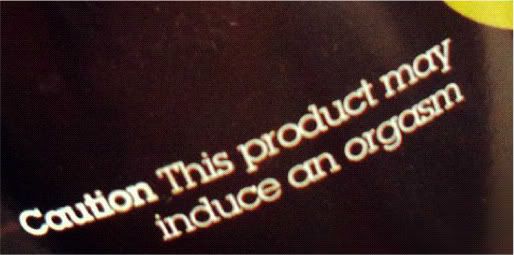 …it makes you a little curious. A little excited, even.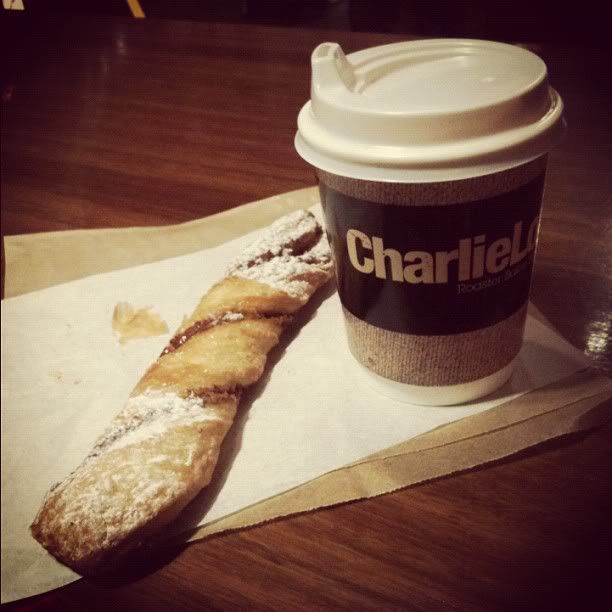 Coffee and a (hazelnut twist) pastry $6.50
Top that with a pastry deal and I was sold. The coffee wasn't burnt and the pastry was sweet and tasty but it lacked a hazelnut taste and in the end, they were both nothing special. Although Charle Lovett talked the talk- apparently they run regular coffee appreciation evenings where you can witness fresh roasting- there was ultimately no substance.  Rather than a coffee-gasm, I was left to ponder whether getting a coffee was the right choice in the first place while Charlie Lovett rolled over and promptly fell asleep.
---
Breakdown:
Type: Flat white
Taste: The taste of a good quality coffee but with a weak flavour and only warmish milk that detracted from the coffee being excellent.
Recommended? Wouldn't actively recommend it.
---
Charlie Lovett
815-825 George St
Ultimo, NSW 2007
(02) 9281 1444
Opening hours:
Mon-Fri: 6am-9pm
Sat & Sun:  7am – 5pm