Cocktail classes seem to be the promo du jour and a few weeks ago, I signed up to attend one at Grasshopper. Sure, it's fun to learn something new but let's get our priorities straight: Free alcohol? Yes, please.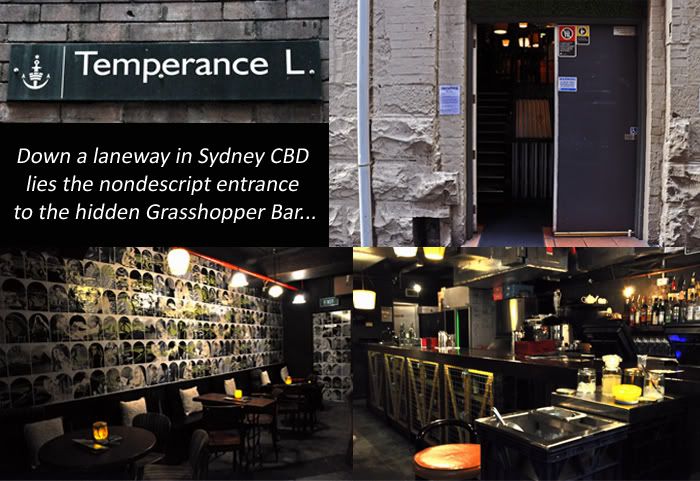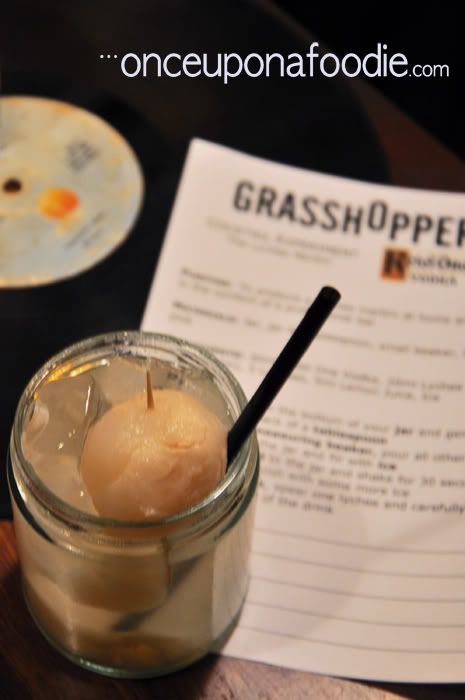 ..where I learnt to make a Lychee Martini
The irony of a bar at the end of Temperance lane is kind of hilarious to me. But enough on what may or may not have been accidental humour.
This lychee martini is a sweet and refreshing drink. Specifically designed with items you can find at home in mind, this is a great recipe for your next party:
Lychee Martini

MATERIALS
Jar w/ lid, tablespoon, small beaker, tooth pick
INGREDIENTS
30ml Ketel One Vodka, 20ml lychee juice (from the tin), 3 lychees, 5ml lemon juice, Ice
METHOD
• Place 3 lychees in the bottom of your jar and gently press with the back of a tablespoon.
• Using a small measuring beaker, pour all other ingredients into the jar and fill with ice.
• Fasten the jar lid to the jar and shake for 30 seconds.
BARTENDER TIP: The slower you do it, the more you're diluting your cocktail with the melted ice so shake it hard & fast.
• Remove jar lid, finish with some more ice.
BARTENDER TIP: Your cocktail is ready when it's cloudy and has a small layer of bubbles up top.
• Using a toothpick, spear one lychee and carefully place on the edge of the drink.
---
COFFEE REPORT: 
Did I mention it was barely noon when we arrived? Did I also mention that afterwards I had 4 hours of class to sit through? Of course coffee was needed.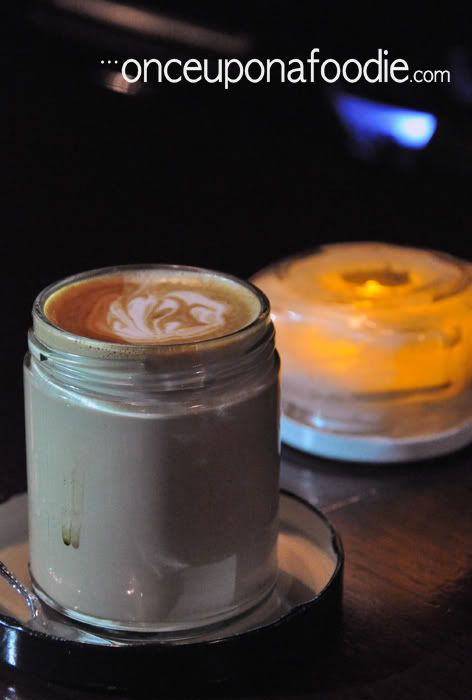 Flat White, $3.50
I don't often expect bars to make great coffee and was pleasantly surprised by the smooth and heavy texture of my flat white. In the never-ending argument of whether a good bartender or a good barista is more attractive, I never thought I'd come across a person who could be both.
---
Grasshopper
1 Temperance Lane
Sydney, NSW
Australia, 2000
(02) 9947 9025
Opening hours:
Mon – Fri: 12PM – 12AM
Sat – private functions only
Sun & Public Holidays: Closed